Thank you for supporting Seattle Amistad School. Amistad is a registered 501(c)3 organization, and your donations are tax-deductible to the extent allowed by law.
Please select the "donate" button, below. You will be redirected to a secure paypal page where you can enter your information. You are not required to sign-up for a paypal account to complete the transaction.
Seattle Amistad School Annual Auction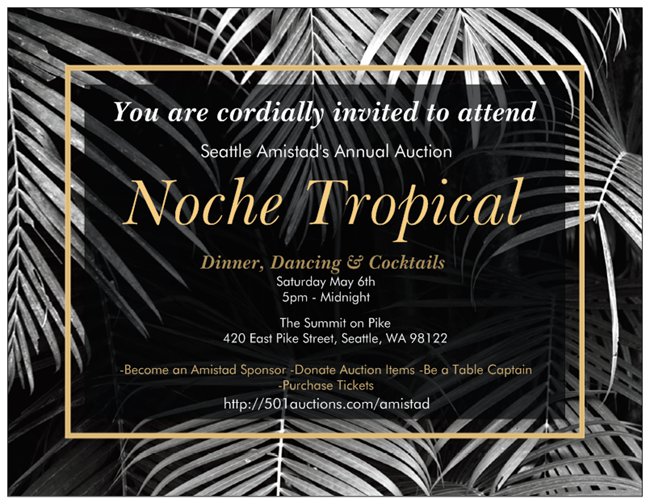 Donate, buy tickets or start your biding here!



Thank you!
If you are interested in becoming a business or corporate partner, please contact Jessica Hernandez at jessica.hernandez@seattleamistadschool.org
Thank you!
Farin Houk
Director
Seattle Amistad School