Seattle Amistad School offers camps during all school vacations (Thanksgiving conference week, Winter Break, Mid-Winter Break, Spring Break, and Summer Break).  Our camps are open to children who are enrolled at Amistad School, as well as children enrolled in other schools.  Camp is generally conducted entirely in Spanish, but there is no need for children to have prior Spanish experience.
Our teachers are experts at helping children learn a new language, and will support children for success no matter what their level of Spanish may be.  Camp days are filled with art, music, dance, outside play, science, games, and other engaging activities designed to get children moving, interacting, and learning.  Contact us for our latest camp programming!
Exploring Nature. Spring Break Camp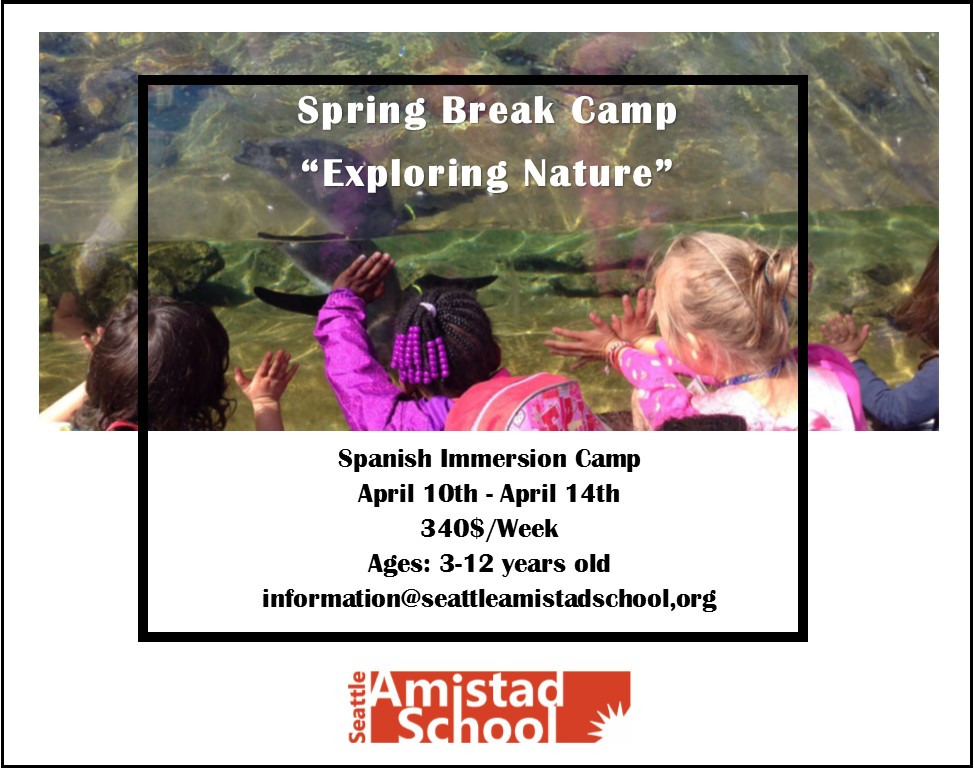 Spring is a wonderful time of the year to go out and observe the natural world that surround us. Join Amistad Teachers during this fun week of exploration!
Regiter emailing information@seattleamistadschool.org
Cost: $340/week
Hours: 9am to 5pm

CARNAVALES! – February 21-24 (Mid-winter camp)
In Latinamerica, Carnavales is time for colorful costumes and masks, water ballons, music, dances, parades, sun and fun! So, let's forget it is cold outside and celebrate! We may be missing the warm weather (and the water ballons) but we will have all the fun of Carnavales here at Amistad.
You can register by emailing at information@seattleamistadschool.org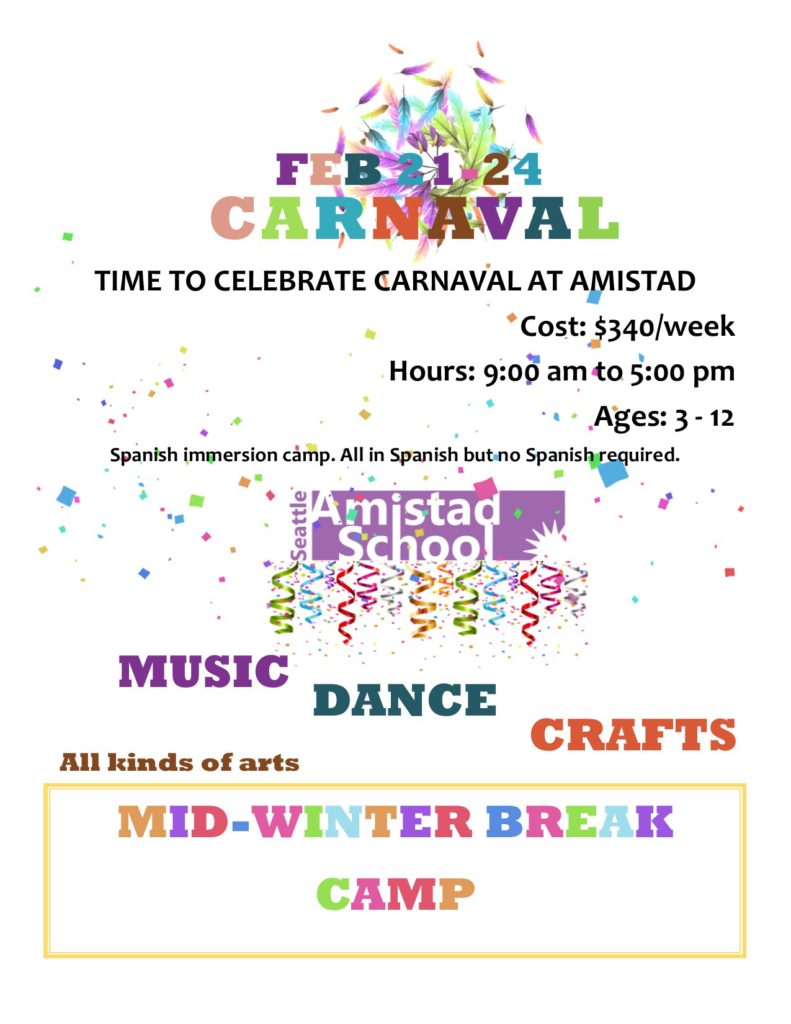 Code, Play, Create – Winter16 version 
Let's mix playing and learning, and make it FUN!
Creative Coding 4 Kids and Seattle Amistad School are joining forces  to bring you a WINTER BREAK DAY CAMP!
At Amistad, we are all about multilingual education. So why not throw another language into the mix: computer coding! We want to give our students the opportunity to expand their horizons and explore exciting new activities in a fun and enriching day camp. Creative Coding 4 Kids teaches the fundamentals of coding with an emphasis on fun and creativity. Afterwards, coders can stay for an afternoon of Arts activities and Spanish Inmersion with Amistad teachers!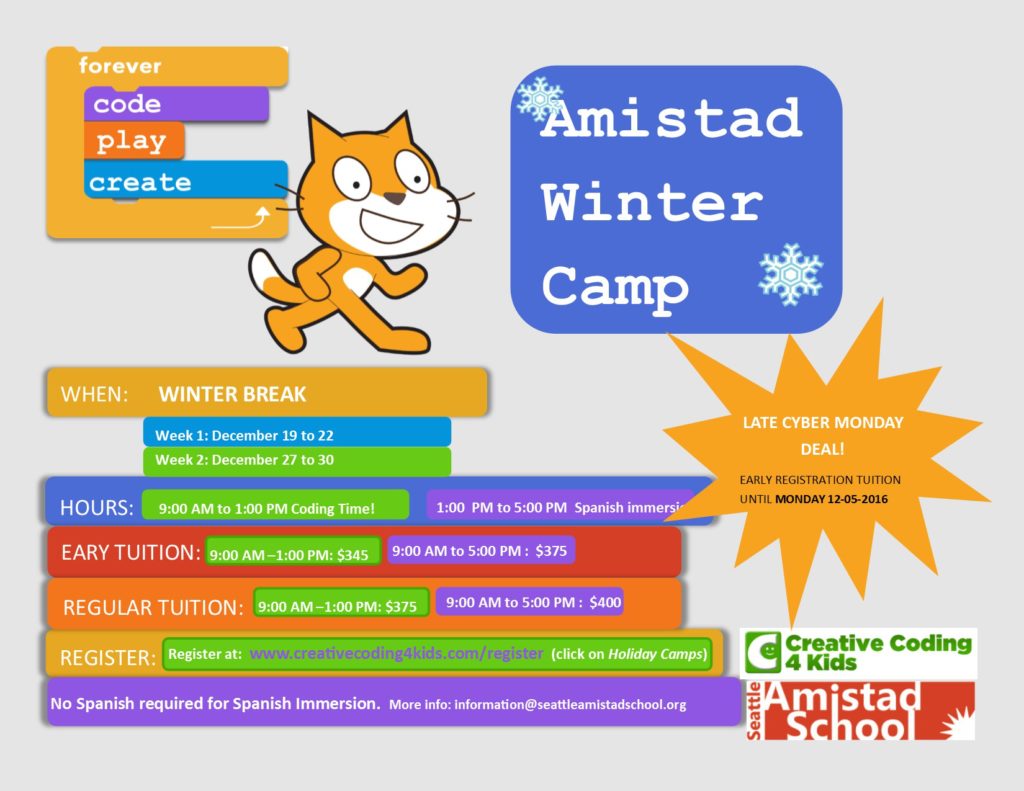 Code, Play, Create (Fall Camp 2016)
During our Parent-Teachers Conference week kids enjoyed a fun Coding Camp! Check it out!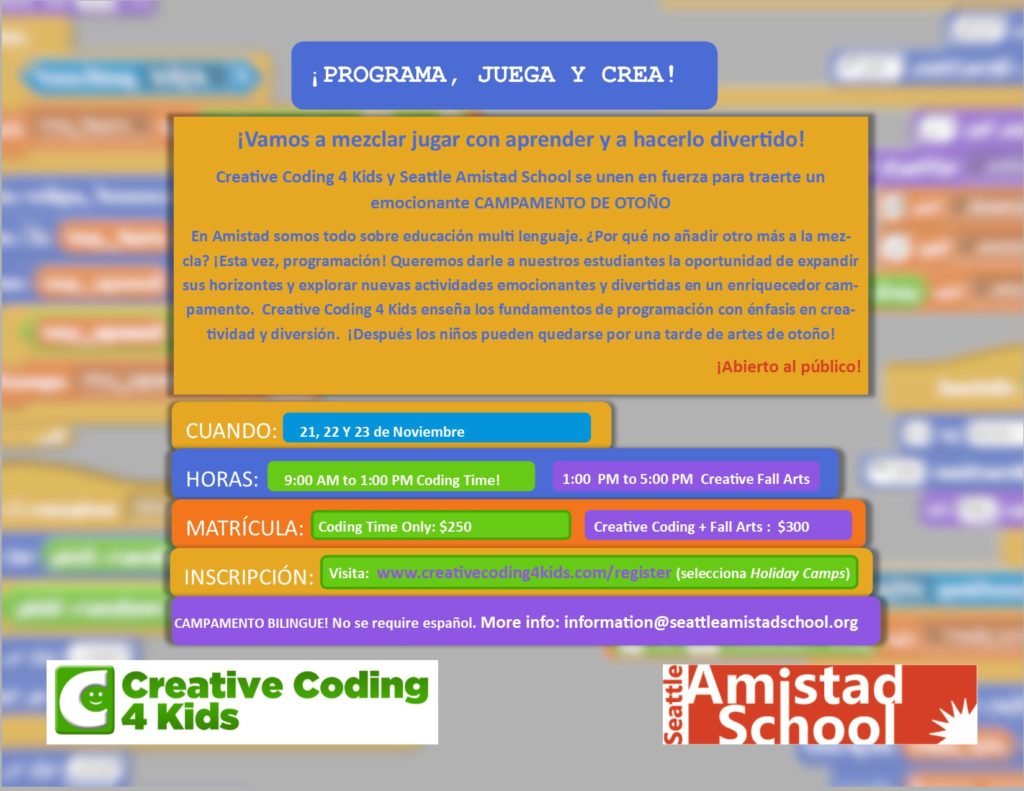 Do you want to know what have you missed? Click here