Seattle Amistad School offers camps during all school vacations (Thanksgiving conference week, Winter Break, Mid-Winter Break, Spring Break, and Summer Break).  Our camps are open to children who are enrolled at Amistad School, as well as children enrolled in other schools.  Camp is generally conducted entirely in Spanish, but there is no need for children to have prior Spanish experience.
Our teachers are experts at helping children learn a new language, and will support children for success no matter what their level of Spanish may be.  Camp days are filled with art, music, dance, outside play, science, games, and other engaging activities designed to get children moving, interacting, and learning.  Contact us for our latest camp programming!
Fall Into Arts
No classes during parents-teachers conference week? No worries! Drop your kids off at Amistad for three days of arts and joy.
Kids will be working in different projects together and experimenting with different materiasl. Last day we will have a party to close our camp week!
Camp is open to the public. No Spanish experience is required. Ages 3-11 years old.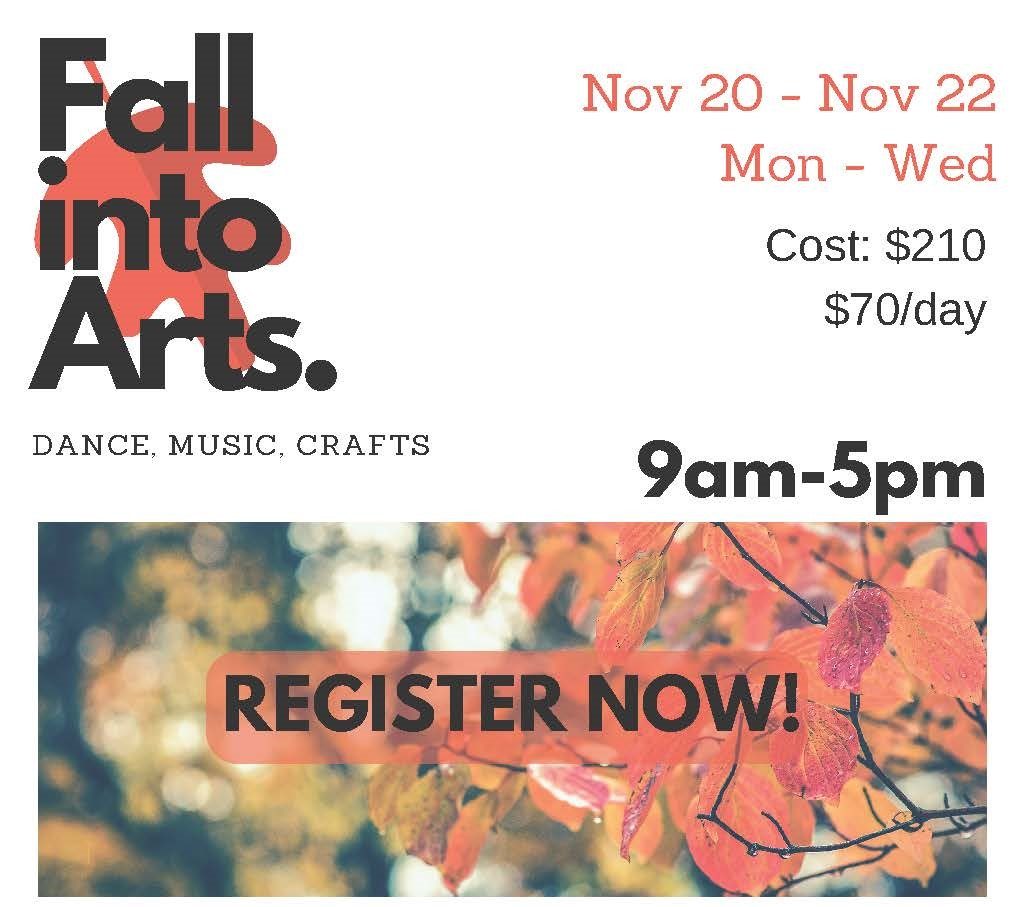 Do you want to register? Download the registration form here and email it to information@seattleamistadschool.org. Don't hesitate to contact us if you have further questions!
Winter Break Camp
Seattle Amistad School will offer two camp sessions during Winter Break. We will have our school and staff ready to receive our kids to learn new fun things,  practice thier spanish andd share our joy, love and warmth.
Camp is open for kids between 3 – 11 years old.
Session 1: Dec 18- 22. Cost: $340
Session 2: Dec 26 -29. Cost: $275
Hours: 9 – 5 pm
More information about the program coming soon.
 Do you want to know what have you missed? Click here