Dual Immersion Summer Camp 2017
Amistad Summer Camps are dual immersion camps (Spanish – English). Whether your child is Amistad's regular student or you would like your child to have a fun dual immersion experience, Amistad Summer Camps are a good choice.
During our camp "Fuego, Aire, Tierra, Agua" we will enjoy the wonderful Summer weather, we will explore, learn a little bit about science, do some art, practice our dance moves, play, practice some sports…. and all in Spanish! It will be a complete and enriching experience for kids from 3 to 12 years old.
Camps are all in Spanish, but no Spanish experience is required.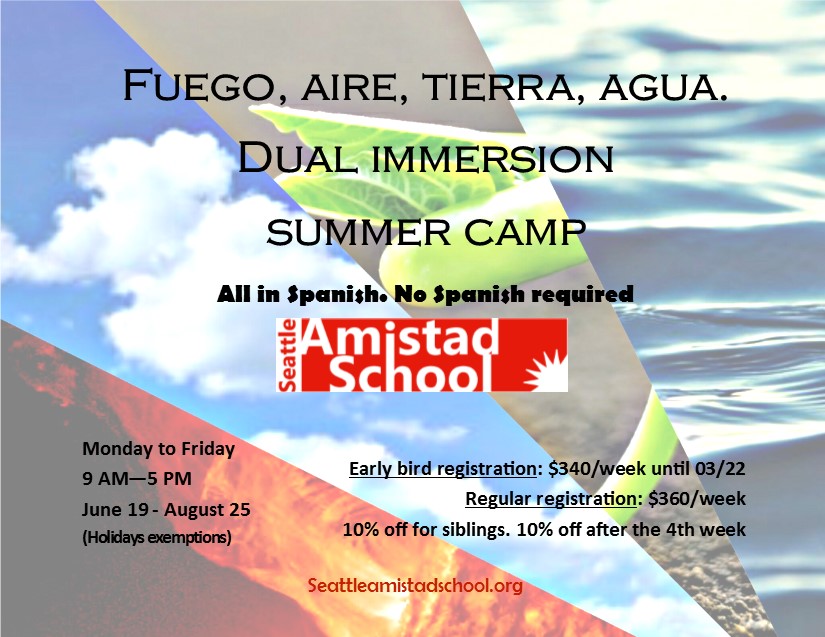 Camp Registration
Registration for "Fuego, Aire, Tierra, Agua" camp is on a per week basis. If you want to know more about our camp you can contact us or email to information@seattleamistadschool.org
Registration form must be returned to Seattle Amistad School. 20% of the total payment must be sent in order to reserve the spot for your child.
Please mail to: Seattle Amistad School
1625 19th Ave
Seattle WA, 98122
OR email to: information@seattleamistadschool.org
Camp Overview
During each week kids will explore a central topic from different perspectives. They will use the theme of the week to create art, run scientific projects, make guided observations of the natural world, and explore movements, music and sounds. During Summer Camps at Amistad kids will have tons of fun, learn about natural elements and resources, make connections between natural resources and our current way of life at the same time that they are acquiring a rich Spanish vocabulary. Dual Immersion camps at Amistad are about expanding our cultural, linguistic and academic experience. Let's share, make new friends, play, have fun and learn together!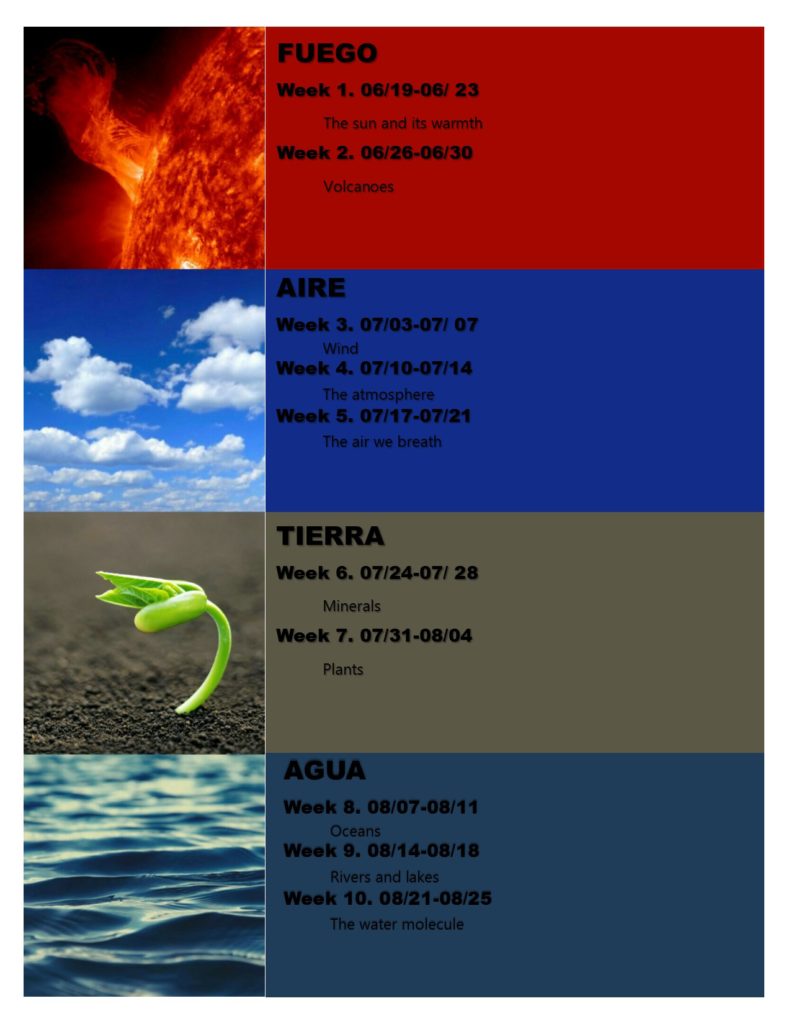 Camp Schedule
Monday – Friday 9:00AM to 5:00PM with holidays exemptions